NorthernRST
a community technology conference in the North East of Scotland on the 6th December 2019
V
---
About NorthernRST
NorthernRST is a community technology conference in the North East of Scotland with the main session running on the 6th of December 2019. Our first talk is scheduled for 10am, and the event will last until about 6!
There will be a couple of different areas which aren't the main stage for you to have a quiet discussion, work on a project or just take a break! On top of that, we have access to all the Science Centre's toys - they're great fun to play with, we've tried them already!
We are interested in building the things from our dreams and pursuing ideas to completion. We hope you will join us in our friendly open space to explore the future with us.
---
Where
NorthernRST will be hosted by Aberdeen Science Center on George St., Aberdeen, in the North East of Scotland.
---
Tickets
Tickets for NorthernRST were on sale through Tito, and now it's over they're all gone!
---
Sponsors
NorthernRST is proudly sponsored by: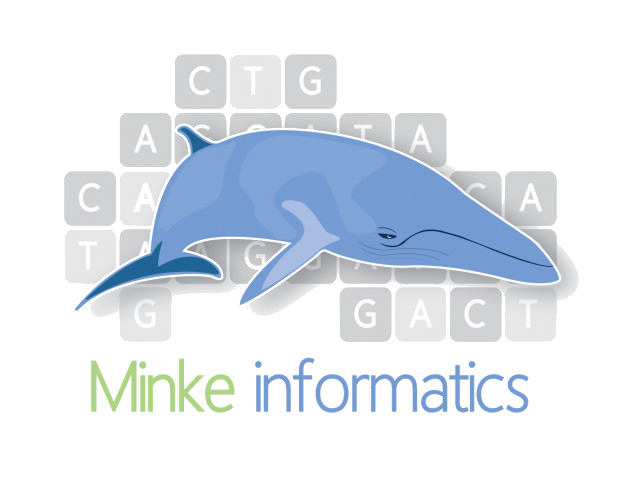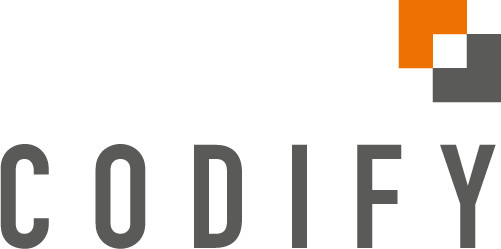 ---
Programme
The CFP has been closed, the speakers have been selected!
09:45 - Opening Session
[tj] and hibby
---
10:00 - A Drop in The Ocean
Citizen's Ocean
Our oceans have been described as the last frontier left for humanity to explore. However, the cost of oceanographic instrumentation is beyond the means of an ordinary citizen scientist. Many people want to help monitor our oceans (and other bodies of water), but don't have the means to acquire even the simplest of systems, let alone the cost of vessel time to deploy such things.
In this talk, we present a small sensor package that gives everyone the opportunity to measure the ocean on even the smallest of budgets, and to post the data recorded onto a website to form a network of samples in what we hope to be the world's largest ocean time-series! We also discuss some of the challenges faced in developing the sensors, and lay out our plans for future development of the website and citizen science program.
---
10:50 - Hosting Personal Internet Services with NixOS
Shell Turner
We all use a variety of internet services provided by opaque and intrusive companies - from email to video streaming. Let's learn how we can break free by hosting our own privacy-preserving alternative infrastructure for sending and receiving email, sharing images and files, collaborating on documents, chatting with friends, streaming live video and maintaining a presence on the web.
Using NixOS, we can build a server that is reproducible, easy to maintain, and flexible to our needs.
---
11:50 - Why Number Plate Recognition Systems Don't Work
mc.fly
Automated number plate recognition software is everywhere. I show the limitations of those systems and what is the reason for their bad reliability when being attacked.
Includes a new video documenting the attack.
---
12:40 - Zen and the art of Computer Maintenance
Tony Travis
Molecular biology has transformed the life sciences, which now produce vast amounts of data that have to be stored and analysed using computers in order to obtain useful knowledge about the biological systems of interest. At first sight, it might seem obvious that biologists should use ubiquitous 'cloud' resources to do their data storage and bioinformatics. However, many labs build their own HPC (High Performance Computing) and SDS (Software Defined Storage) resources dedicated to their own work instead. The reasons for this are complex and ill-defined, but reflect the desire of biologists to retain control of their own data and the knowledge extracted from it. In this talk, I will explore some of the motivation and issues I've encountered building Beowulf HPC and SDS clusters at minimal cost using COTS (Commodity Off-The-Shelf) and EOL (End Of Life) hardware.
---
14:00 - Secret Special Session
A Secret Cyberpunk Cult
We are unable to release information about this presentation ahead of time. Speculate about it to your heart's content!
---
14:50 - HamBSD: Amateur kernel networking development
irl
Introducing HamBSD, a project to bring amateur packet radio to OpenBSD. Starting with a quick overview of amateur radio as a hobby and of amateur packet in particular. This will be followed by the history, motivation and goals of the project. There may or may not be a demo of the current state of the project, followed by a look at some kernel code (it's easier to follow than you might expect!). Finally, a look to the future of the project including some of the more ambitious stretch goals, and how you can help them to be achieved.
---
15:30 - Accessible Smart Homes – How to Create the Future Today
TL Tech Ltd
TL Tech Ltd design, install and maintain smart home systems to monitor and control heating, lighting, audio visual and security devices in the home, increasing levels of enjoyment, comfort and security. Our solutions use affordable readily available hardware combined with programming to integrate devices in the home together into a single seamless tailored interface. We aim to make smart home technology accessible to all, regardless of age, ability or financial status. The societal benefits of the smart home are wide ranging, supporting vulnerable adults to maintain their independence, tackling fuel poverty and improving home security. But what makes a smart home smart? This talk will give the audience an overview of how to create their own unique smart homes on a budget, without compromising on functionality. Some typical use cases will be described, giving tips on hardware selection and programming to create a bespoke control and monitoring interface.
---
16:40 - Building Your Own Phone System
Andrew O'Rourke
Over the past five years I have been building a phone system for Cisco IP phones in my spare time using Asterisk (an open source PBX server) and a homebrew web service to manage and provide HTTP endpoints for the phones to use. This project was started originally to mitigate the problem of having absolutely no mobile phone signal in rural Lincolnshire, and no desire to pay for line rental for a phone line I would only occasionally use. This phone system is now fully portable, and operates at the largest furry convention in the United Kingdom, as well as still filling the original goal of replacing my traditional phone line at home. In this talk I will discuss how I built it, what features it has, what problems I've encountered along the way, and will demonstrate the system live.
---
17:30 - Closing Session
[tj] and hibby
---
Get in Touch
irc
You can find us idling on irc @ #northernrst on irc.freenode.net
Email
You can email us at orga@northernrst.com.
Twitter
We're also on Twitter, at @NorthernRST.
---
Code of Conduct
We are committed to making NorthernRST an inclusive and welcoming event for everyone.
Everyone who visits NorthernRST is required to abide by this code of conduct, both at the event and on any online channels. We will not tolerate harassment of participants or discriminatory behaviour of any form. Specifically:
Do not engage in homophobic, racist, transphobic, ableist, sexist, or otherwise prejudiced behaviour.
Do not harass people. Stalking, unconsented physical contact, or sexual attention is harassment. Dressing or acting in a certain way is not consent.
Every participant's personal space is their own. If you are asked to leave someone alone you must respect this.
Some attendees may not want to be filmed or photographed. Respect their wishes.
Aggression and elitism are not welcome — nobody should be afraid to ask questions.
If you break these rules, we may expel you from the event without a refund, and we may ban you from future events.
If you are being harassed or witness a breach of this code of conduct, you can get in touch with us in the following ways:
Find a member of event staff (they'll be clearly identifiable) and let them know. All our volunteer staff will be briefed on how to handle a harassment situation. Drop us an email at orga@northernrst.com.
If you have any comments or queries, you can get in touch with our Conduct & Accessibility team at conduct@northernrst.com.
This Code of Conduct is licensed under the Creative Commons Attribution 3.0 License.
---
Privacy
We respect your privacy. There are no cookies.
Email addresses collected as part of the CFP will not be used for anything other than contacting you about your proposed talk.
---
Sponsors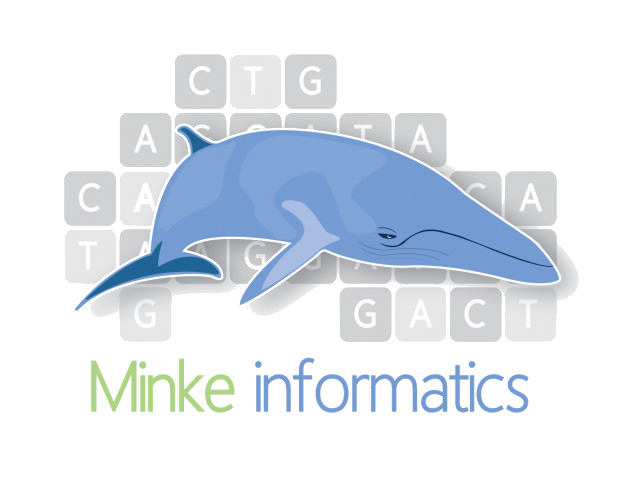 Minke Informatics Limited is an SME providing training and support for Bioinformatics projects, including construction and maintenance of HPC (High Performance Computing) and SDS (Software Defined Storage) clusters running Bio-Linux (based on Ubuntu Linux and the Debian-Med project).

SureVoIP is an award winning Internet Telephony service provider, which runs a vast amount of open source software on its own infrastructure - https://www.surevoip.co.uk/about/our-network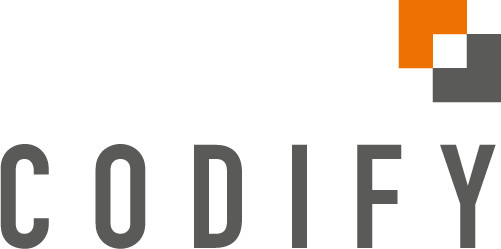 Codify take an engineered approach to the design, build, support and maintenance of custom software applications. Whether it's for web, mobile or desktop, our customers enjoy the many benefits that their secure, efficient and adaptable software brings them.

---
Attribution
NorthernRST is brought to you by Affa Fine Ltd (SC635021) and Friends. NorthernRST is loosely associated to 57 North Hacklab and the Scottish Consulate. The website is sort of by Andy, with some Bootstrap stuff. ✌ ♡ ☺
---